YOUR PORTRAIT EXPERIENCE
An unforgettable moment for an unforgettable you
We Want You To Be Seen
Our goal is to photograph your beautiful and authentic self. We want you to shine effortlessly, so we have created a portrait experience to help put you at ease throughout the portrait session.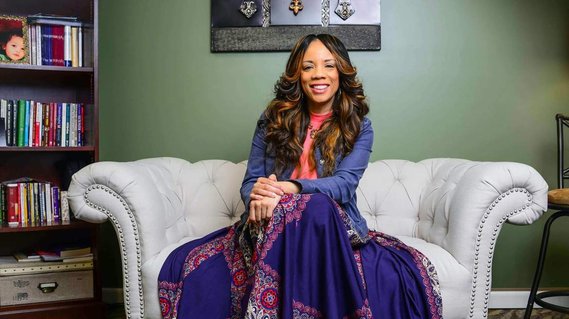 The Consultation
In person (or Zoom call consultation) where we go over any questions you have for your photo session.
The Pre-Session Consultation
After booking with us, we set up a pre-session consultation, either in person at the studio, on the phone, or via a video call to go over every detail of the shoot. We go over who you will shoot with, how you would like to be photographed, your makeup choice, and outfit options (all of these catered to your style). We want to make sure your photoshoot goes as you envision it!
The Photo Session
The day you've been waiting and planning for! On the day of the shoot, you will come and be pampered with makeup and amazing music. Throughout the shoot we will assist you with posing, making sure that you are comfortable and relaxed in the process. Our goal is to make sure you leave the studio feeling like the beautiful person you are.
The Reveal
The reveal will be scheduled a few days after the portrait session. You will view all of the raw images and will have the opportunity to choose the images you love. You will also have the opportunity to choose the type of Folio Box you'd like for your images as well as order enlargements.
Subscribe to Our Newsletter Sign up with your email address to receive news and updates.